Beef Grading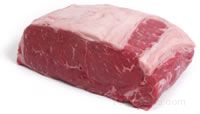 In terms of quality, beef is graded according to degree of marbling (the small pieces of fat within the meat that increases flavor and tenderness), age of the animal (the best meat is from younger animals), and miscellaneous factors, such as color, texture, and firmness of the meat.

Of the eight grade levels given to beef, the top three are the grades most often available to the consumer, constituting sixty to seventy percent of the graded beef. The top three grades are: Prime, Choice, and Select.
The other five grades given to beef are: Standard, Commercial, Utility, Cutter, and Canner. Standard and Commercial grades are often sold in food stores as a store brand with no indication of the actual grade. Utility, Cutter, and Canner grades are never found in food stores, but are generally used for commercially canned meat products and sausages.
Pork Grading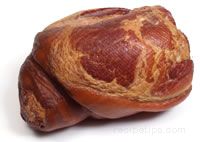 Pork is designated with only two different USDA grade levels: Acceptable and Utility. Pork graded as Acceptable, which is the only grade found in a retail store, indicates that the meat has a high ratio of lean meat to bone and fat. The Utility grade is used by food processors to create products containing pork. The meat may lack the texture and firmness found in market ready cuts and usually contains a higher level of water, but it is quite suitable for processed meat products.
Poultry Grading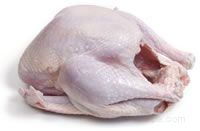 Poultry is graded according to the following criteria: conformation (the proportion of meat to bone), fat coverage, fleshing, absence of pinfeathers, and the absence of damage, including cuts, bruises, and broken bones.

Poultry is graded A, B, or C. Most chickens and turkeys sold in food stores are designated "Grade A", meaning that they are of the highest quality. "Grade A" poultry has no surface damage such as broken skin, tears, bruises, or cuts and all pinfeathers have been removed. There are no broken bones and the bird is plump and has a pleasing shape. Poultry that does not receive a "Grade A "seal is still safe to eat, but the appearance and overall quality may be less than ideal.