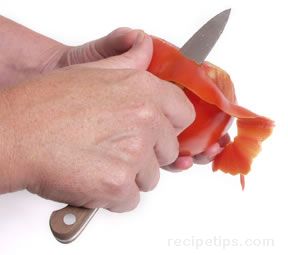 Beginning at the top of a tomato, peel the tomato skin with a sharp utility knife. The garnish works best if the peel is 3/4" to 1" wide, is a continuous peel, and the peel is thin with very little flesh attached.
Lie peel flat with flesh side up. Roll up the peel.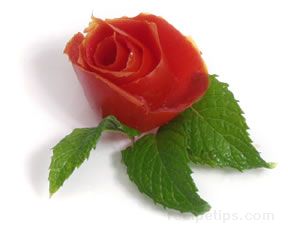 Set peel on plate and allow it to open. If needed, shape the peel to resemble an "opening rose". For finishing touch, add mint sprigs.