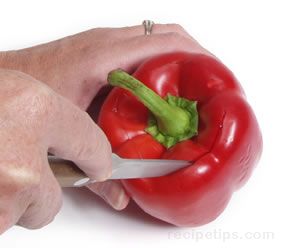 Begin by cutting a circle around the stem of the pepper.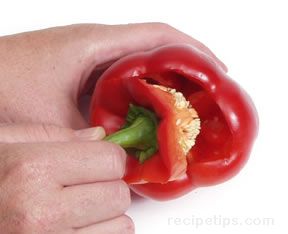 Carefully pull out the stem and ribs.
Remove the remaining ribs by scraping with a spoon.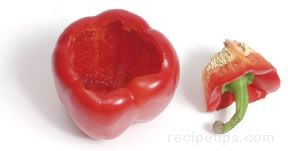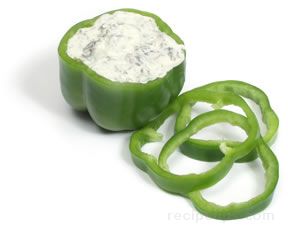 Wash the pepper in cold running water to remove any remaining seeds. You can now stuff the pepper with prepared stuffing mix or dip.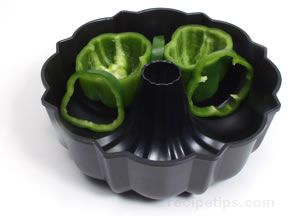 A bundt pan is not only a great way to present stuffed peppers, it is also a convenient way of transporting them.