Sunday

Tamari Pork Chops
Tamari (soy sauce) seasons the chops while giving them a rich mahogany color. Equally good whether grilled or pan broiled.


Additional recipes:
Roasted Red Potatoes
Fantastic Green Beans
Vermicelli Pasta Salad
Peach Cobbler


Monday

Beef and Bean Burrito
Tortillas wrapped around beef, beans, and vegetables mixed with a seasoned sauce make this a favorite for any meal.


Additional recipes:
Mexican Style Corn on the Cob
Easy Guacamole


Tuesday

Lemon Jalapeno Chicken
HOT chicken with a lemon flavor.


Additional recipes:
Tomato and Mozzarella Salad
Grilled Zucchini
Raspberry Nectarine Cake


Wednesday

Cobb Salad
This classic salad recipe, topped with your favorite dressing, is always a crowd pleaser. Serve it with crusty bread for a complete, satisfying meal.


Additional recipes:
Ranch Garlic Bread
Perfect Sour Cream Banana Bars with Browned Butter Frosting


Thursday

Slaw Burgers
A Southern classic made with a creamy cabbage topping that adds a flavorful addition to any burger.


Additional recipes:
Noodle Popovers
Summer Grilled Vegetables
Almond Joy Cake


Friday

Ravioli Skillet
Kids and adults will enjoy this pasta dish. Ravioli can be found in the refrigerated sections of most grocery stores. Take a little help from the store and have a nice family dinner. Serve it with some garlic bread and a green salad.


Additional recipes:
Easy Caesar Salad
Killer Garlic Bread


Saturday

Beef Brisket in Beer
Rich with onions, this cut of meat provides a moist and tasty entree.


Additional recipes:
Sinful Mashed Potatoes
Parmesan Roasted Broccoli
Peach Salad
Cream Cheese Almond Bars

Sugar vs. Honey?
You already know that sugar is bad for your health. It can lead to diabetes and obesity, among other things.
And you probably know how bad artificial sweeteners are for your health.
But what about white sugar vs. honey?
Today's article talks about each, along with the surprising facts …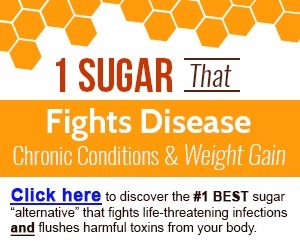 Have a great week! With best wishes,
Jennifer Wayne, Editor at RecipeTips.com
jennifer@ recipetips.com