Deep-frying, also known as deep-fat frying, is a process of immersing food in a deep pot containing heated oil, which cooks the food quickly, producing a crispy surface over a tender and moist interior. When deep-frying beef, it is best to use smaller pieces of beef such as strips or cubes rather than whole cuts for ease in handling and better results. Large beef cuts are difficult to handle, which increases safety concerns when cooking with hot oil. Beef chunks can be covered with a seasoned crumb coating, a dry rub, or cooked as is.
| | |
| --- | --- |
| Any cooking oil can be used for deep-frying as long as it does not smoke or burn at temperatures that may reach as high as 375°F. Oil low in saturated fat is best to use because the beef will absorb a small quantity of oil while it cooks. | |
| A temperature between 350°F and 375°F is an ideal range for deep-frying. The correct temperature can be determined with the use of a candy thermometer. | |
| Another method that can be used is to place a cube of bread into the oil and if it browns in 45 to 50 seconds, the oil is at the correct temperature. | |
Beef can be breaded and seasoned while the oil is heating. The beef should be as dry as possible before it enters the hot oil. After the beef enters the hot oil, the temperature of the oil may drop slightly, so it may be necessary to increase the heat for a short time to return the oil to the proper temperature.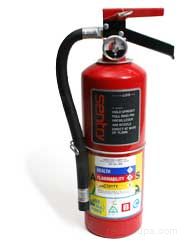 Deep-frying is a safe process for cooking beef if the proper equipment is used and common safety rules are followed:
A wire basket may be used to hold the beef so that it can be safely lowered and raised in the hot oil.
Any utensils and equipment that come into contact with the hot oil must be thoroughly dried first. Moisture on the utensils will cause splattering, which can be dangerous.
The hot oil should not be left unattended and children and pets should NEVER be allowed near the cooking area.
A fire extinguisher and heavy potholders should always be within reach.
After the cooking is completed, the oil should not be transferred to another container or disposed of until it has completely cooled. It is extremely dangerous to pour the hot oil from the cooking vessel.