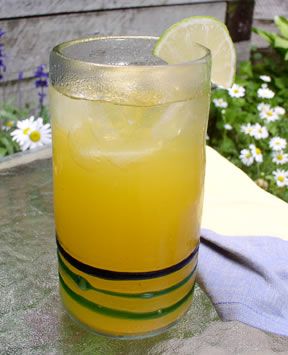 Directions
Slice fruit into cubes and remove seeds as needed.
Place fruit into blender and purée.
Strain puréed fruit into a large pitcher to remove pulp.
Add water, sugar (adjust to taste), and lime juice.
Serve chilled over ice and garnish with a slice of lime or a mint sprig if desired.
Prep Time: 30 minutes
Container: tall glass, large pitcher
Servings: 4
Serving Size: 8 ounces


Ingredients
-
3 cups fruit (e.g.: mango, pineapple, strawberries, cantaloupe, and watermelon)
-
1 1/2 cups water
-
3 tablespoons sugar (adjust to taste)
-
2 limes, juiced