Sunday

Classic Seasoned Steak
Steak Seasoning is a delicious blend of onion, paprika, garlic, salt and other spices that truly livens the taste of steaks.


Additional recipes:
Parmesan Potato Wedges
Grilled Tomatoes with Mozzarella
Grilled Peaches


Monday

Heirloom Tomato Panzanella
An Heirloom tomato salad with grilled bread, basil, bell peppers, red onion, capers tossed in vinaigrette. A great way to use up your garden vegetables and serve a fresh taste for any patio party.


Additional recipes:
Garlic Spread for French Bread
Lemonade


Tuesday

Steakhouse Onion Beef & Pepper Stir Fry
This stir fry gives those restaurants a run for their money. The sauce thickens up perfectly and the beef and vegetables are coated with it.


Additional recipes:
Rice Pilaf
Asian Style Sugar Snap Peas
My Favorite Cookies


Wednesday

Tater Tot Hotdish
A family favorite sweetened with a can of creamed corn.


Additional recipes:
Cheesy Corn on the Cob
Fresh Fruit Salad


Thursday

Fajita Mexican Lasagna
Fajita-flavored Mexican lasagna with a creamy cheese topping. Easy to make and full of flavor. Serve with all your favorite Mexican toppings.


Additional recipes:
Mexican Fiesta Salad
Mexican Cinnamon Chips and Dip


Friday

Easy Spaghetti and Sauce
This is a good spaghetti recipe that doesn't take much time and contains few ingredients.


Additional recipes:
Caesar Salad and Garlic Dressing
Basil Cheese Pull Apart Bread Sticks


Saturday

Slow Cooker Pulled Pork
So simple to make and so tasty to eat. This is perfect for a crowd since there's no mess and no fuss. This shredded pork freezes well, too.


Additional recipes:
Perfect Cheesy Potatoes
Layered Strawberry Jello Salad
Crispy Powdered Sugar Cookies

Sugar vs. Honey?
You already know that sugar is bad for your health. It can lead to diabetes and obesity, among other things.
And you probably know how bad artificial sweeteners are for your health.
But what about white sugar vs. honey?
Today's article talks about each, along with the surprising facts …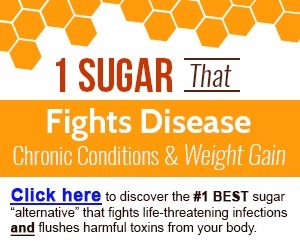 Have a great week! With best wishes,
Jennifer Wayne, Editor at RecipeTips.com
jennifer@ recipetips.com