For your Memorial Day cookout, add a boost of flavor to your brats before you throw them on the grill. This recipe will add that little extra flavor that you didn't realize was missing. Add some of the beer boiled onions to top them off when serving the brats.

Cooking Tips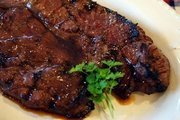 See how quick and simple it is to grill a juicy, tender flank steak for a special Memorial Day dinner.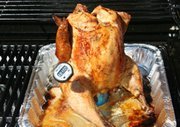 Here you will find step-by-step instructions to help you cook a beer can chicken that everyone will enjoy this Memorial Day.