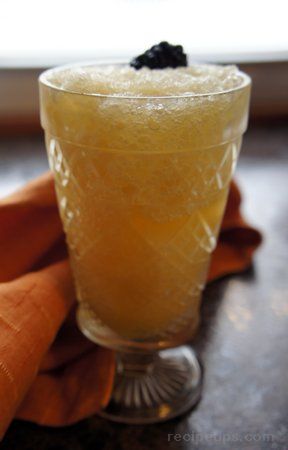 Directions
Steep tea bags with boiling water for 5 minutes. Discard tea bags.

Pour tea into 2 gallon container. Add in water, amaretto, sugar, orange juice, and lemonade. Stir until sugar is dissolved. Cover and freeze until firm, at least 4-6 hours.

To serve, allow mixture to thaw partially. Fill glass 3/4 with slush and top with 7-up.
Prep Time: 10 minutes
Cook Time: 0 minutes
Container: 2 quart container
Servings: 12


Ingredients
-
1 cup water, boiling
-
3 green tea bags
-
3 1/2 cups water
-
1 1/2 cups amaretto
-
1 cup sugar
-
6 ounces orange juice concentrate, thawed
-
6 ounces lemonade concentrate, thawed
-
32 ounces Diet 7-up