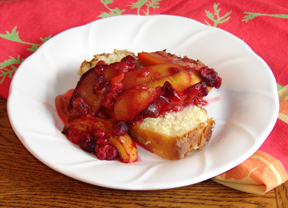 Directions
Preheat oven to 350 degrees.
Grease, flour and line the bottom of two loaf pans with parchment paper.
Cream the butter and 2 cups granulated sugar in the electric mixer bowl with the paddle attachment, for about 5 minutes or until light and fluffy.
With the mixer on medium speed, add the eggs one at a time, and the lemon zest.
Sift together the flour, baking powder, baking soda, and salt in a bowl.
In another bowl, combine 1/4 cup lemon juice, the buttermilk, and vanilla.
Add the flour and buttermilk mixtures alternately to the batter, beginning and ending with the flour.
Divide the batter evenly between the pans, smooth the tops, and bake for 45 minutes to 1 hour until a cake tester comes out clean.
Combine 1/2 cup granulated sugar with 1/2 cup lemon juice in a small saucepan and cook over low heat until the sugar dissolves.
When the cakes are done, let them cool for 10 minutes, then flip them onto a rack set on a tray, and spoon the lemon syrup over the cakes. Allow the cakes to cool completely.
For the glaze, combine the confectioners' sugar and lemon juice in a bowl, mixing with a wire whisk until smooth.
Pour over the top of the cakes and allow the glaze to drizzle down the sides.
BAKED FRUIT
Preheat oven to 450 degrees.
Add mangos, nectarines and plums to a 9x11 baking dish. Sprinkle with sugar and add the raspberries. Bake for 20-25 minutes.
Heat the broiler and place the fruit 5 inches below the heat and broil for 5-8 minutes until the berries release some of their juices.
Container: two loaf pans, mixing bowl, mixer


Ingredients
-
LEMON CAKE
-
1/2 pound unsalted butter at room temperature
-
2 1/2 cups granulated sugar
-
4 large eggs at room temperature
-
1/3 cup grated lemon zest (4 large lemons)
-
3 cups all-purpose flour
-
1/2 teaspoon baking powder
-
1/2 teaspoon baking soda
-
3/4 teaspoon salt
-
3/4 cup fresh lemon juice
-
3/4 cup buttermilk at room temperature
-
1 teaspoon vanilla
-
GLAZE
-
2 cups confectioners' sugar, sifted
-
3 1/2 tablespoons freshly squeezed lemon juice
-
BAKED FRUIT
-
6 mangos
-
4 nectarines - pitted and sliced
-
4 plums - pitted and halved or quartered
-
1/4 cup sugar
-
2 cups frozen raspberries