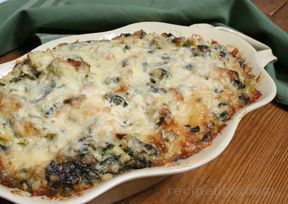 Directions
In large mixing bowl combine cheeses, spinach, tomatoes, onions, half-n-half, peppers and salt.
Pour into a butter baking dish.
Bake at 400° F for 20-25 minutes, or until hot and bubbly. Serve with pita toasts.
Pita Toasts:
Lay small wedges out on a large baking sheet in a single layer.
Spray tops with non-stick cooking spray. Sprinkle with seasoned salt and cumin.
Place in the oven at 400° F for 10 minutes or until lightly toasted and crisp. Serve warm or at room temperature.
Prep Time: 15 minutes
Cook Time: 45 minutes
Container: medium baking dish, mixing bowl
Servings: 18


Ingredients
-
1 cup Colby Jack cheese
-
1 cup Swiss cheese
-
8 ounces cream cheese
-
10 ounces spinach - frozen, chopped, thawed, squeezed dry
-
2 ounces tomato - finely chopped
-
1/2 cup onion - chopped
-
1/3 cup half-n-half
-
1 tablespoon jalapeño - finely chopped
-
2 teaspoons seasoning salt
-
PITA TOASTS:
-
6 pita bread - cut into small wedges
-
2 teaspoons seasoning salt
-
1 teaspoon cumin
-
non-stick cooking spray