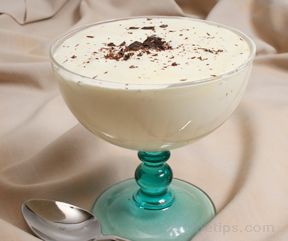 Directions
Beat egg yolks in a small bowl on high speed until thick and lemon colored, approximately 5 minutes.
Gradually beat in sugar.
Heat one cup of the whipping cream in a saucepan over medium heat just until hot, do not boil.
Add 1/2 of the hot cream into the egg yolk mixture and stir to combine then add the combination back into the saucepan with the hot whipping cream and cook over low for approximately 5 minutes, stirring as you go until the mixture thickens.
Allow to cool for 10 minutes.
Add the chocolate and stir until thick and smooth.
Cover and refrigerate for two hours or as long as overnight.
Beat in the remaining 1 1/2 cups of cream in a chilled bowl until high peaks form.
Mix 3/4 cup of the whipped cream into the chocolate mixture.
Fold the remaining whipped cream gradually into the chocolate until well blended.
Serve in small cups or dessert bowls.
Refrigerate any remaining mousse.
Prep Time: 35 minutes
Cook Time: 15 minutes
Container: sauce pan, dessert cups
Servings: 6


Ingredients
-
4 large egg yolks
-
1/4 cup sugar
-
2 1/2 cups heavy whipping cream
-
6 ounces white chocolate baking bar - chopped