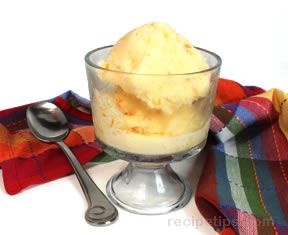 Directions
In a medium size bowl, juice oranges and lemon. Add sugar and stir until dissolved. Add orange zest and egg, stirring until combined. Gradually add half and half, whisking to combine
Place in a metal pan and then in the freezer; stir every 2 hours.
Freeze 4 to 6 hours or overnight.
*Pasturized egg required because the mixture is not cooked.;
Prep Time: 20 minutes
Servings: 4


Ingredients
-
2 oranges, reserve zest of 1 orange
-
1 lemon
-
1 cup sugar
-
1 pasturized egg, beaten
-
2 cups half and half