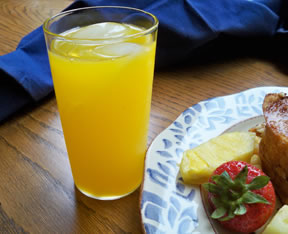 Directions
Fill pitcher half full with orange juice; fill the remainder with sprite.
Stir gently and keep chilled until ready to serve.
It is best to chill the orange juice and sprite ahead of mixing. This way you can mix up just before serving.
Note: You don't have to use exactly half and half of each when mixing. Just try to be close.
Prep Time: 5 minutes
Container: large pitcher


Ingredients
-
Orange juice (use your favorite brand or you can use Sunny-D)
-
Sprite (diet or regular)